The History of Lester Glenn
Where It All Began
In March of 1956, more than sixty years ago
, Lester Glenn opened the doors to our very first dealership
What would become known as Lester Glenn Buick found its first home on Flint Road in South Toms River, New Jersey. With very limited space and quite a small sales team, our first showroom only had room for one car. Equally as tiny, the accompanying service department only had room for three!
Within the confines of these small walls is where the Lester Glenn philosophy not only was founded, but wildly flourished.
After seven months of developing a solid foundation, Lester Glenn Buick was poised to move on to bigger and better things. We moved our dealership to a new, and much larger, location on Route 37 in Toms River where it remained until 1978. Those twenty years brought us nothing but success and our new car sales climbed from a mere 50 per year to an unprecedented 1,000 per year.
Route 37 was clearly where the magic happened.
Growth and Prosperity
After experiencing much success from our move to Route 37, our one-showroom dealership grew to an auto group. We acquired Isuzu in 1986 and rapidly expanded as time went on.
A Look Back, And To The Future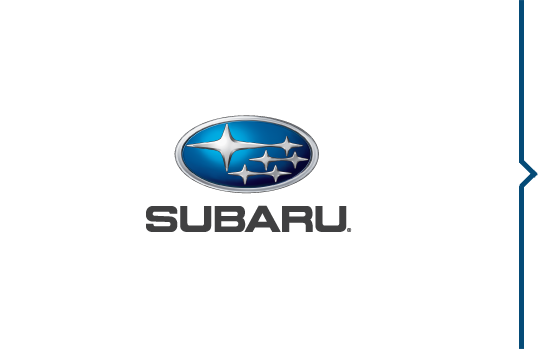 1992
The year of Subaru. Our third-acquired brand helped us to Share the Love in the Toms River community and would become an essential part of our growth for many years to come. With a vehicle focused on quality and safety and a brand message similar to ours, Subaru was the right fit for our auto group.
1997
Hyundai joins the family. What would become the number one Hyundai store in New Jersey (and the entire eastern region!) made its Lester Glenn debut in 1997. We built our first store on Route 37 and its growth was astounding. Hyundai provided us with a huge opportunity for growth and we swiftly took it.
1998
Pontiac was added on to our Buick store in 1998 and it contributed to our goal of providing our customers with a wider variety of brands and vehicles.
1999
GMC joined the Buick/Pontiac family just a year later in 1999 and offered a bigger selection of larger SUVs and trucks to fit the continuously evolving needs of our customers.
2007
Our state of the art, insurance approved and manufacturer certified facility, the Lester Glenn Collision Center, opened its doors in Toms River. The Collision Center was an important step in our story because it allowed us to further assist our customers in new and exciting ways.
2010
An exciting year for our auto group, we acquired Mazda, our seventh brand in our lineup. Later that year, we added Chrysler, Dodge, Jeep and Ram. To make more room for all of our dealerships, we moved our Hyundai location further down on Route 37 and opened Chrysler Dodge Jeep RAM where Hyundai used to be. Lots of big and exciting changes defined 2010 for Lester Glenn!
2011
After 2010, we saw nothing but consistent growth. In 2011, Chevrolet was added to our auto group with a brand new, state of the art showroom and service center. The addition of the Heartbeat of America proved to be a smart move for our auto group.
2012
To better fit the needs and lifestyles of our customers, we knew it would be smart to have a large fleet of loaner vehicles available. We launched our Rental Hub in 2012 so customers would never be without a car if theirs was being repaired. Convenience and accessibility were the goal and we achieved it!
2013
In 2013, we officially expanded into Monmouth County with the grand opening of our Ford dealership. After nearly 60 years of being primarily in Ocean County, we knew it was time to take the next step. Ford was the perfect domestic brand to help us do this and we're still going very strong!
2016
In order to celebrate our 60th anniversary the right way, we added a new brand to our selection: FIAT. The FIAT brand helped us add an affordable brand with personality to our Chrysler Dodge Jeep RAM store.
2018
After purchasing and demolishing an existing Chevrolet dealership in Freehold, NJ in 2016, Lester Glenn would work tirelessly to design and build a new, state of the art, Chevrolet Showroom and Service Center located in the heart of Freehold Township. With Lester Glenn Chevrolet of Freehold becoming our second store in Monmouth County, we were proud and honored to offer the Lester Glenn Experience of buying and servicing Chevrolet vehicles to our neighbors in Monmouth!
2018 (continued)
So much happened in 2018 that we had to break this into two sections. In addition to adding our 8
th
 store in Freehold in 2018, we set our sights on creating the right space for one of our booming brands and stores to grow and reach its maximum potential. We made the move west with our Lester Glenn Chrysler Dodge Jeep RAM FIAT store, who found a new home in a state of the art and truly massive showroom and service center located on Route 37 W in Toms River. This new building would give us the space and tools to provide a better overall experience to our existing customers, as well as grow our customer base!
2019
With the Lester Glenn Chrysler Dodge Jeep RAM FIAT store making the move to Route 37 West, it opened up a prime spot on Route 37 for our Mazda dealership to move into. Having thrived on Route 9 for many years, it was time to bring the dealership back to the "Lester Glenn Mile" that is Route 37, joining the rest of our family of our dealerships. This larger space, located off a main road, can more adequately serve our customers and allow our Mazda team to truly grow!
2020
Later in 2019, we made the decision to move forward with an extensive renovation to the Mazda showroom that was now on Route 37. A new state-of-the-art showroom and service center would be built in place of the existing location. This showroom would offer our guests a seamless sales and service experience in a completely new and updated facility with new amenities and welcoming environment. Our beautiful new facility opened its doors in December, 2020!
2021
On June 17th, 2021, Lester Glenn Auto Group acquired its third showroom in Monmouth County, Coast Honda. The store re-opened as Lester Glenn Honda of Sea Girt the following day. We are proud to add another manufacturer to our portfolio of new and certified pre-owned vehicles for our customers to choose from! Our new Honda location in Sea Girt, NJ is in a beautiful city, surrounded by an amazing and growing community. We look forward to serving our neighbors for years to come! 
2022
After 12 years of making memories at our Hyundai store at the 386 Route 37 E address, it was time for something new. Lester Glenn Auto Group created a plan to completely renovate the existing Hyundai showroom to make way for a new, state of the art Hyundai facility. Last remodeled in 2010, construction on the new renovation began late 2022, with expectations to re-open late 2023/early 2024. Our goal is always to bring the best, latest and greatest experience to all of our customers. This new facility will allow us to deliver the Lester Glenn Experience in new and exciting ways!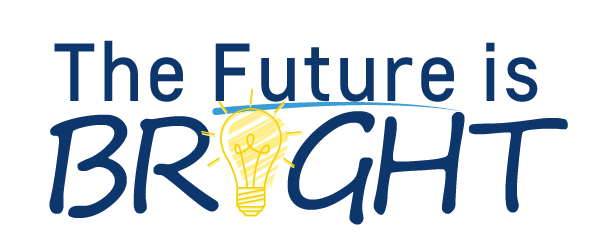 From our inception in 1956 all the way through our most recent projects and developments, our mission has always been the same:
Complete Customer Satisfaction and Dedication to the Community
With the help of all of our amazing team members and the loyalty of all of our customers, we have been able to establish a truly wonderful relationship with the residents of Ocean and Monmouth Counties and beyond.
Over the years, we've had great opportunities to contribute to organizations - both small and large - and help to make a difference in the community that helped build us. We look forward to continuing that community service as well as serving our communities with the treatment they deserve and the experience they have come to expect from Lester Glenn Auto Group since 1956.
With a sincere dedication to social responsibility and unparalleled customer service, Lester Glenn Auto Group is just getting started! 
The Lester Glenn Family Of Locations